Really looking forward to this one!!!
Following the success of last years event, City of A Thousand Suns will see its second edition on August 27, 2016 in collaboration with Sameheads, as the Berlin institution celebrates its 10th anniversary.
The event offers 24 hours of music over three floors, immersive visual installations, and a diverse and powerful programme including the only German performance from Invisible City Soundsystem, Telephones, Karen Gwyer, Inga Mauer, Sameheads regulars Vladimir Ivkovic and Gatto fritto plus many more including the odd unannounced special guest or two…
The celebration will reflect Sameheads' ten years of experience in delivering their unique blend of avant-garde fashion exploration, fringe music wig-outs, experimental live showcases, exotic environments & personable atmospheres amidst the unique atmosphere of the 19th century Prussian fortress Fort Gorgast.
/////////////////////////////////////////////////////////////////////////////////////////////////////////////////////////////////////////////////////////////////////////////////////////////////////////////////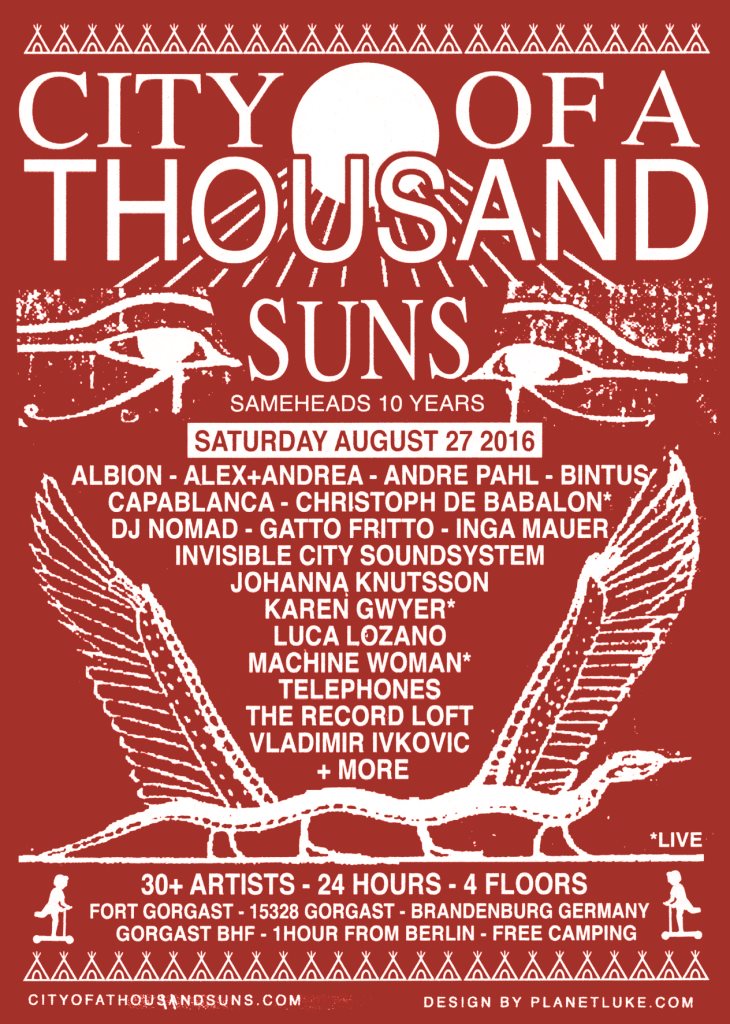 /////////////////////////////////////////////////////////////////////////////////////////////////////////////////////////////////////////////////////////////////////////////////////////////////////////////////